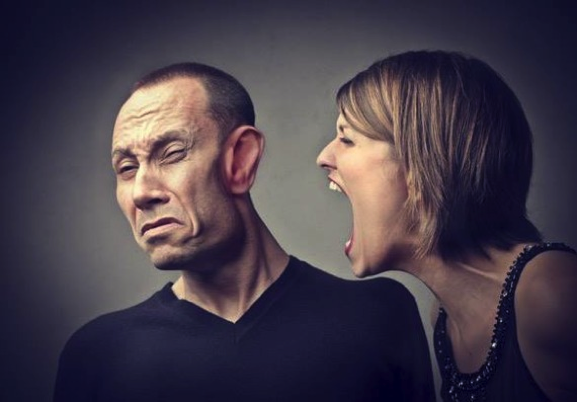 Are You a Contentious Woman? pt. 4
Now, let us consider some practical scriptural advice for overcoming a contentious nature, whether it is our personality to be that way, or if circumstances such as stress, multiple expectations, or competing responsibilities seem to push us toward contentiousness:
Change a Contentious Nature:
By your words: "A gentle answer turns away wrath, but a harsh word stirs up anger." Proverbs 15:1
Through your actions: "The wise woman builds her house, but the foolish tears it down with her own hands." Proverbs 14:1
With your decisions: "Pride goes before destruction. And a haughty spirit before stumbling." Proverbs 16:18 and "Choose for yourselves today whom you will serve….but as for me and my house, we will serve the Lord." Joshua 24:15
By keeping in The Word of God: "Thy word have I treasured in my heart that I may not sin against Thee." Psalms 119:11
With your loyalty and respect: "For how do you know, O wife, whether you will save your husband?" 1Cor. 7:13
With your attitude: "Put on the full armor of God, that you may be able to stand firm against the schemes of the devil. For our struggle is not against flesh and blood, but against the rulers, against the powers, against the world forces of this darkness, against the spiritual forces of wickedness in the heav- enly places." Ephesians 6:11
By picking your battles: "Keeping away from strife is an honor for a man, But any fool will quarrel." Proverbs 20:3
In your obedience: "No temptation has overtaken you but such as in common to man; and God is faithful, who will not allow you to be tempted beyond what you are able, but with the temptation will provide the way of escape also, that you may be able to endure it." 1 Cor.10:13
By choosing to live in God's grace: "For sin shall not be master over you, for you are not under the law, but under grace." Romans 6:14
In searching your own heart: "The heart is more deceitful than all else, and is desperately sick. Who can understand it? I the Lord search the heart, I test the mind." Jeremiah 17:9
A contentious woman is not a happy woman.
There is no peace in it. There is no victory.
There is no resolution of conflicts nor control over circumstances. Sin always begets sin.
And, as the Word of God tells us, the wages of sin is death.
A contentious woman can witness the death of: Her marriage
Her friendships with other women The respect of colleagues
The trust and companionship of her children The destruction of her Christian witness.
I will quote my good friend Stephen, our CPA, who is fond of saying, "I try to avoid trusting Jesus on the basis of what I see in his followers. Otherwise, it would be too easy to become an atheist, and that is too depressing and empty a lifestyle." How true !
If a non-believer were to witness your latest: conversation with a spouse, ar- gument with a teenager, response to a request, actions at a meeting…would he or she see the bitterness of a contentious woman or the sweetness and peace of a woman living under grace????
Now let's recap. We have taken a quiz to find out if we are Contentious Women. Then, we examined the outcomes of a life lived as a contentious woman:
Living out of God's will ( disobedience)
Miserable homes
Children who are displaced by divorce and anger
Frustration because men will not change to meet our needs
The opportunity for Satan to work in your home and family
Stalled personal and spiritual growth as you devote energy to being contentious ( it is a full time job)!
Now, let's take a brief and concluding look at how to escape the oppressive patterns of behavior that a Contentious Woman thrives on ..
Here are another 10 points………..and you will see a relationship to the quiz. That is deliberate.
Remember, these ideas are based on:
Scripture,
Research into the physical-cognitive difference between men and women, and
The success stories of other
I'll give the scriptural references as we progress, but let me say now that this topic is right in line with new research emerging as to the actual "brain differences", brain-wiring if you will…between men and women.
I'll be drawing on the research of linguist Deborah Tannen, the author of You Just Don't Understand: Women and Men in Conversation and The Wonder of Boys by Dr. Michael Gurian, a therapist who has done extensive research on the differences between males and females.
Finally, it is only fair to tell you that I have been pondering some of these issues for a while, as I prepare the manuscript of my latest book, More Than Pink and Blue: How Gender Can Shape Your Curriculum.