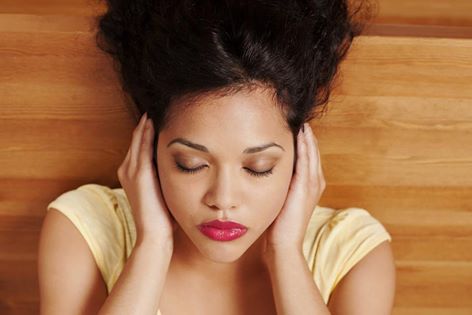 It seems that this question blocks out all hearing, listening, and understanding of many of the topics being dealt with in here to the point that I have some people who used to be kind of friendly towards me leave the group and stop talking to me altogether.
It's okay I expected it. It's only because I was inspired to start down this rocky road that things like that don't bother me.
TRUTH divides and everybody will not appreciate everyone's approach of trying to communicate for positive change.
I mean let's be honest here- do you know how many sites there are with women talking about "the man." If you don't then let me just put it this way. There are more women in the world than men and men aren't widely known for openly expressing themselves as much as women. NUFF SAID.
I hear women say all the time, that they don't listen to Steve Harvey because how can someone who has failed at marriage so many times tell people anything about relationships.
Personally, if that was the only criteria, I and my upside down view of life would think that he would be a prime teacher because he knows by experience what doesn't work. LOL
But I don't think he is a good teacher for a different reason. I haven't read his books so I haven't brought attention to what he said because I don't see him coming from a Biblical perspective.
In my mind Think Like A Man – End Up WITHOUT One…
But here is why I said I wouldn't have a problem with him if that was the only criteria. Look at Proverbs 31
People (men and women) seem to skip over the very first verse that says
1) The words of king Lemuel, the prophecy that his MOTHER taught him.
Some Biblical scholars say that Lemuel was a nickname that Solomon's mother used to call him. Meaning the one giving all this monumental advice about being a VIRTUOUS WOMAN was part of the most notoriousSCANDAL in the history of the universe – sorry Kerri 🙂 but how in the world would she know about being a virtuous woman? My uneducated guess would be, probably because she wasn't one. WTHDHJS yeah I will let that one sink in.
But looking back to Proverbs 31 while his mother taught him this IT IS A MAN WHO WROTE PROVERBS 31 which says TO ME that a man CAN BE qualified to give women sound advice on how to wife.
BTJM
Tim Wise is a White man that defiantly speaks on race equality. Jane Elliottis a White woman that turns racism and white privilege on its head like no Black person I've seen.
But I digress. About that burning question that keeps rearing its ugly head.
Every time I read a woman (and surprisingly even some men) ask that question as a self-preserving defence mechanism to something that has been shared in here, I am always reminded of Jesus' response to Peter when he asked a very similar question for a very similar reason.
Jesus had just revealed to Peter the way that he (Peter) was gonna die and Peter – well I will let you read it for yourself.
John 21
20) Then Peter, turning about, seeth the disciple whom Jesus loved following; which also leaned on his breast at supper, and said, Lord, which is he that betrayeth thee?
21) Peter seeing him saith to Jesus, Lord, and what shall this man do?
22) Jesus saith unto him, If I will that he tarry till I come, what is that to thee? follow thou me.
The command for a wife to respect her husband is an ONE WAY STREET. Yes, respect should be mutual in a relationship but the GOD GIVEN COMMAND in Ephesians 5 is a covenant between GOD and the women and independent of the Husband or his actions.
I guarantee, if you are a woman continuously asking that question then you will never see a positive change in your relationship and that truth can extend even beyond your marriage relationship.
Trust me, ladies, I take that back, you don't even have to trust me but I can guarantee
IF you give 100% to Respecting your Husband In Peace, women will be asking you WHAT PLANET did you secretly travel to to get him.
AND provided you are not an Abagail hooked up with a Nabal you will NEVER have to ask
WHAT ABOUT THE MAN?